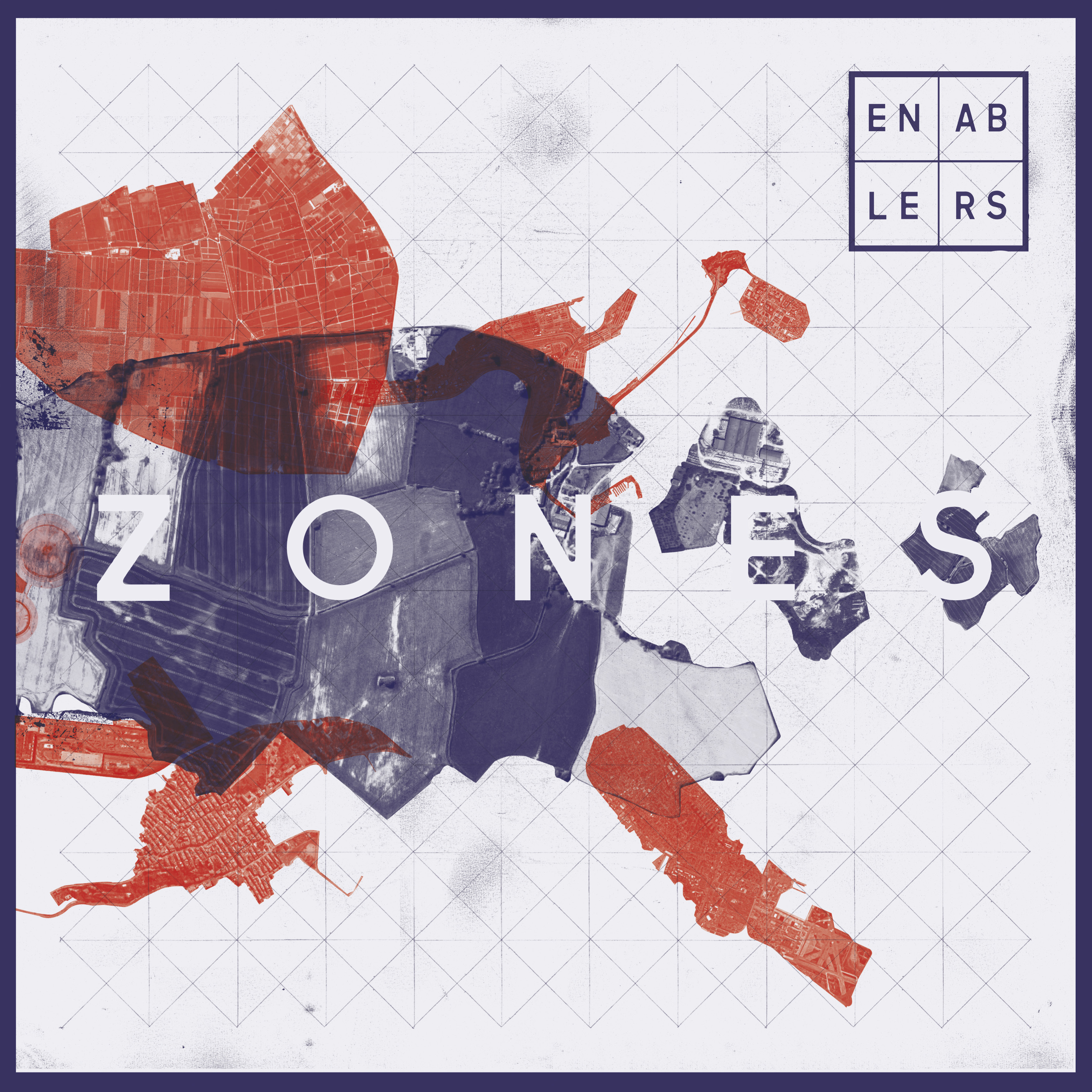 We're happy and thrilled to announce a new LP by ENABLERS  Four years in the making the record will see release in June in direct conjunction with the band's European tour – please see dates below.
As a cooperational release by Exile On Mainstream,  Lancashire & Somerset and Broken Clover Records Zones is a further example of Enablers' push for musical expansion and growth. Zones represents a band that is increasingly more comfortable with experimentation and improvisation, while continuing to embrace all the musical elements that have established their sound for close to twenty years. This has produced a fully realized record that further cements the band's refusal to be pinned down by category or genre..
Hear the first track as stream and video here:
Zones sees release June 14th on 12" vinyl LP, being available on all the dates shown below and shipping from our webshop two weeks before street date.
Get your copy preordered and shipped to you two full weeks before official release date HERE.
ENABLERS Tour Dates:
06.06.2019 FRA – Nantes, tba.
07.06.2019 FRA – Bayonne, Mangeto
08.06.2019 ESP – Kaiola Festibala Galdako
09.06.2019 ESP – Don Benito, Rio Pincon Sound
11.06.2019 ESP – Madrid, La Faena II
12.06.2019 ESP – Zaragoza, Arrebato
13.06.2019 ESP – Benicarlo, PTIG
14.06.2019 ESP – Barcelona, Bocca Nord
15.06.2019 FRA – Marseille, L'embobineuse
16.06.2019 FRA – Gerardemer, Le Grattoir
17.06.2019 FRA – Thionville, tba.
19.06.2019 GER – Leipzig, UT Connewitz
20.06.2019 CZ – Prague, 007
21.06.2019 CZ – Moravia, Soulkostel
22.06.2019 POL – Krakov, Alchemia
23.06.2019 GER – Berlin, Zukunft
25.06.2019 GER – Hamburg, Hafenklang
27.06.2019 BEL – Liège, Kultura
28.06.2019 NL – Amsterdam, OCCII
29.06.2019 BEL – Bruxelles, Magasin 4
03.07.2019 NL – Utrecht, Kromme Haring
04.07.2019 FRA – Lille, La Bulle Cafe
05.07.2019 FRA – Paris, La Ferme Electrique
06.07.2019 UK – London, Electrowerkz