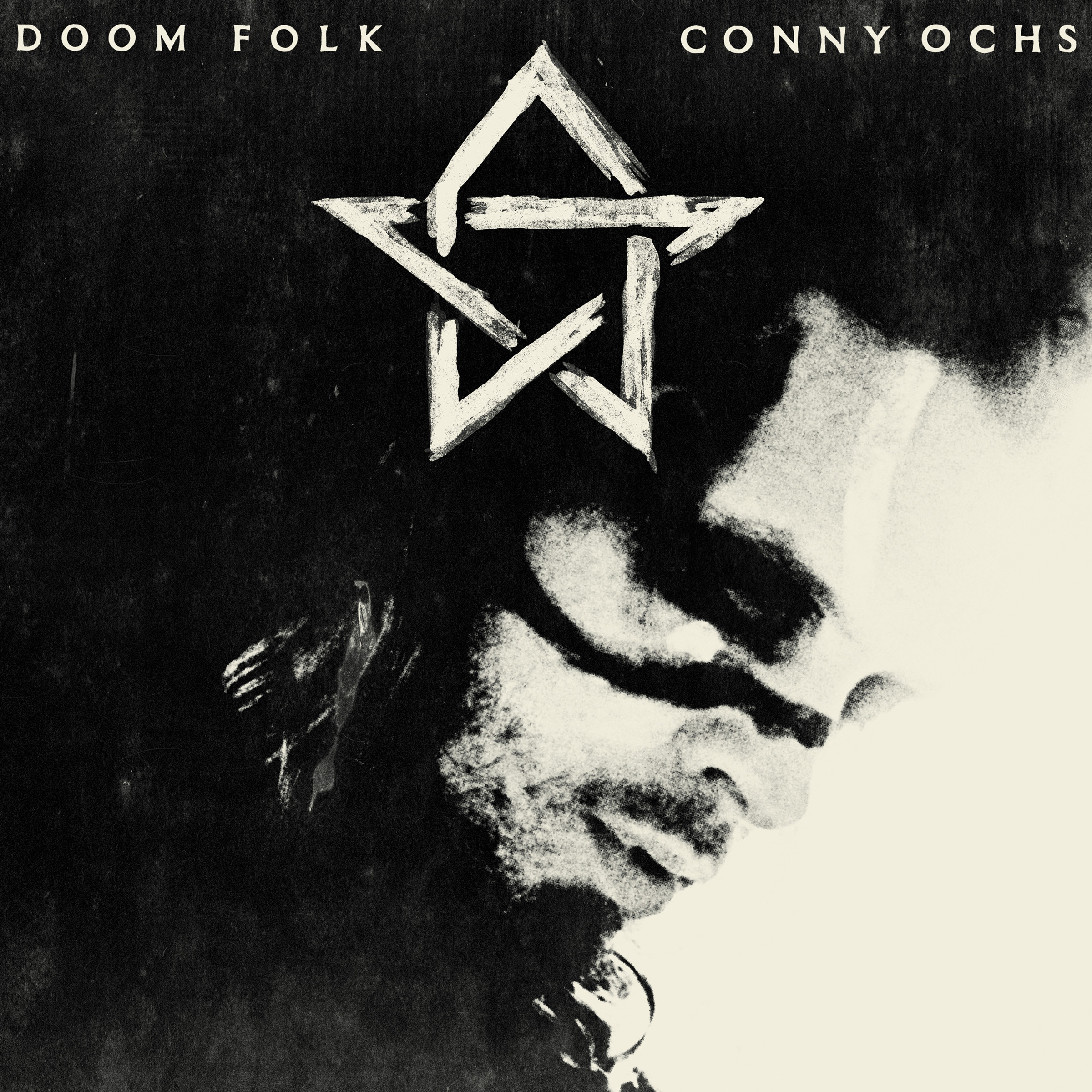 Conny Ochs envisions the signs, concealed and hidden to others, he is able to read the world much more detailed and in higher density. The results of his observation he channels into narratives driven by fervour and vulnerability. The new album "Doom Folk" walks new tracks but sometimes they are just running parallel to the old paths. Let's make no mistake, the record is still a Conny Ochs album, coming from dark and melancholic dreams, wrapped in songwriting full of urgency and bittersweetness. Conny opens his sounds and skills up to a wider instrumentation: bass, drums, percussion and organs find their way into the sound, adding tonal urgency, distortion and volume to "Doom Folk". The album fans out the authenticity of Conny Ochs in more diversity than ever before. Melancholy and insanity, attrition and hope – nestled in a loud/quiet dichotomy, carried forward by clean, and pure tones until the same erupting in a distortion and dissonance created by driving an old fashioned amplifier tube into saturation.
"Doom Folk" is now available for pre-order HERE
Get your copy shipped two weeks before official release date on 1st February 2019!
Conny is also playing our 20 Years Anniversary Party in Leipzig AND the 20 Years Anniversary Party at Roadburn Festival. The Leipzig show will feature a full band while Roadburn will be blessed with a intimate, solo show. Don't miss!!! Find details for both festivals here:
20 Years Exile On Mainstream, 4-7 April 2019 @ UT Connewitz, Leipzig (GER)
20 Years Exile On Mainstream, 13 April 2019 @ Roadburn Festival, Tilburg (NL)