NEWS - 21/04/2019:
We have updated the shop for some limited runs of items leftover from the EOM20 festivals and tours. Click on the pictures below to be directed to the order pages.
All orders for the below items will receive some LOVE.NOISE.FREEDOM. – and ANTIFASCIST – stickers for free.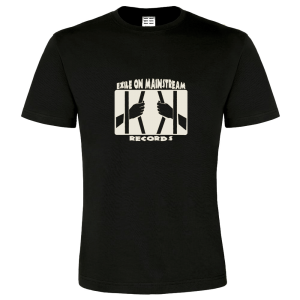 THE AFTERMATH
Well, it's a wrap! We've done it! I'm writing these lines, still digesting and decompressing from the overload of emotions, impressions and pure bliss that did shine on us over the last 10 days. I would like to express my most heartful thanks to each and everybody, who has been involved in making the festival in Leipzig, the EOM20 Roadshow dates and the EOM20 showcase on the mighty Roadburn Festival such a magic experience and success. We will be forever grateful to the team, the bands and of course you all, the fans, without whom this would never be possible. You are heart and soul of this all! Below is a list of people who helped out and who know that I owe them so much. My deepest apologies if I forgot anyone.
The whole experience not only ignited our wish and will to keep going, it loaded our batteries and restored faith in what we do. Never surrender.  This page will receive a small overhaul in the upcoming days and we will put up a little gallery with fantastic pictures we have. The webshop will be updated to carry the leftover shirts we have and by public demand we will also offer hoodies on a page that will be up for a limited time and we will print exactly to the amounts ordered. Please stay tuned for updates and excuse if this might take a few days while I also need to dig back into daily routine and work my normal day job. I just felt waiting until I have it all done won't be fair to those awaiting a sign from us after the last week.
In wrapping up all the memories I wrote a little piece for Roadburn Festival's own daily Fanzine, the splendid WEIRDO CANYON DISPATCH, published on each day at Roadburn Festival which sums up my approach to 20 Years of Exile On Mainstream in a what I feel perfect way. Since not everyone reading these lines might have made it to Roadburn, it is here for you all, sent with flowers and and in a slightly bitterwseet state of mind for the past days being over:
LOVE.NOISE.FREEDOM.
When we started preparing for the festivities, our fellow Conny Ochs was the man of choice for the visual concept like for numerous other endeavours we went on throughout the years. When he presented the first artwork sketches around the catchphrase LOVE.NOISE.FREEDOM it clicked immediately with me – like an answer to questions I had but couldn't put in words, least a drawing. It illustrates pretty much all and everything this label stands for: the vision, the routine,  the approach, the attitude:
LOVE stands for the music, the artists, the interaction between them, us and the crowd. It stands for the ethics, the worked-through nights before a release gets sent off to the pressing plant. NOISE stands for the vigor of the riff that binds us and the sound of a 6L6 tube driven into saturation. FREEDOM is what we live, what we try to achieve and what we seek for. LOVE is in everything we do, the countless hours spent on the road, the promotional copies being mailed out to press and receiving no feedback, the wave of appreciation that floats back from our fans. NOISE is the sound that covers our perception of tunes played live or filling the room when we receive a new master. FREEDOM is the opportunity to do whatever the fuck we want – releasing records by bands that seem to have nothing in common but become part of this family through working with us. LOVE is for vinyl and the impression a good artwork leaves with us, it's packing webshop-preorders and hoping the packing tape not running short before I finished them. NOISE is the screams in the pillow at night after gone through the clusterfuck of administrational work – the no less than 17 spreadsheets we have to fill out for every release – mechanical rights registration, distributor promo sheets, digital set up sheets, the accounting and whatnot. FREEDOM is like-minded folks gathering together and becoming friends while they probably would have never met without this label. LOVE even remains when a show draws only a handful of people, but the artists still throwing everything they have to offer into their set. NOISE is the sound of a courier van bringing fresh records from the plant. It's the sound I make when I find out the shipping has been damaged because the driver left boxes of records outside the house in the rain. Into FREEDOM the water tried to break when it flooded our house in 2010 and buried hundreds of records, our computers and interior while we celebrated at the mighty Roadburn Festival. LOVE was what we received from fans and friends who helped cleaning the mess and put on charity shows. NOISE is the tinnitus we suffer from when returning to our day jobs after our most beloved festivals like Roadburn, Fette Ente im Krokoteich or Fusion Festival. FREEDOM is to return to it the next year. LOVE is the fuel that drives our touring vans and powers the amplifiers and punches the drumheads. NOISE is the jams on a remote island in Northern Germany when we spend two weeks every summer since 11 years, jamming, BBQ-ing and hanging out together – artists, fans, friends, family. FREEDOM is to live in a society and culture appreciating the arts. LOVE is the currency we get paid in. Cheering NOISE is in happiness of looking back on what we achieved and into the future ahead of us. FREEDOM stands for what music is and should be: the strongest bastion against the ongoing and ever increasing rascist, fascist, protectionist and bigoted tencencies in Western civilizations – it is all so fucking wrong. LOVE, NOISE and FREEDOM is to dance against it– if you dance you don't hate, if you sing, you don't fight.
So let's bring it on and keep celebrating.
LOVE.NOISE.FREEDOM.
Andreas Kohl/ Exile On Mainstream Records, 15 April 2019

THANK YOU!
HATS OFF to these fine people without the 20 Years Exile On Mainstream celebrations wouldn't have been possible – I will forever be grateful for the work you have put into this, all of you being volunteers:
The EOM20 team: Katharina, Doreen, Beate, Johanna, Gerald, Mühle
The UT Connewitz staff: Almuth, Fensi, Mischka, Higgens, Sarah and all the fabulous folks who cooked for us, cleaned and ran the bar
The stage and sound crew at the UT Connewitz: Boris, Andi, Rumsei
The staff at the Paul-Gerhardt-Church for letting us use your house and lending us the fabulous acoustics of it
The promoters of the roadshow dates: Luggi (Zukunft am Ostkreuz Berlin), Thomas (Hafenklang Hamburg), Sasch (Archiv Potsdam), Roman (Sonic Ballroom Köln)
The Roadburn staff: Walter and Koos, Jamie and Brechtje at the Hall Of Fame
The PR team: Lauren (Rarely Unable), Dave Brenner (Earsplit PR)
Conny Ochs for the visual concept and spiritual guidance
Jörg at Merch & Destroy for the shirts and tote bags
Jakob for filling in at the office while I was away

…and of course all the fantastic bands: 
DÄLEK
OSTINATO
A WHISPER IN THE NOISE
VOLT
$HIT AND $HINE
PAYOLA
GORE
THE WINCHESTER CLUB
NOISEPICKER
CONNY OCHS
DARSOMBRA
BULBUL
BELLROPE
OBELYSKKH
GRAND FINAL
THE ANTIKAROSHI
KRISTIAN HARTING
TREEDEON
CONFUSION MASTER