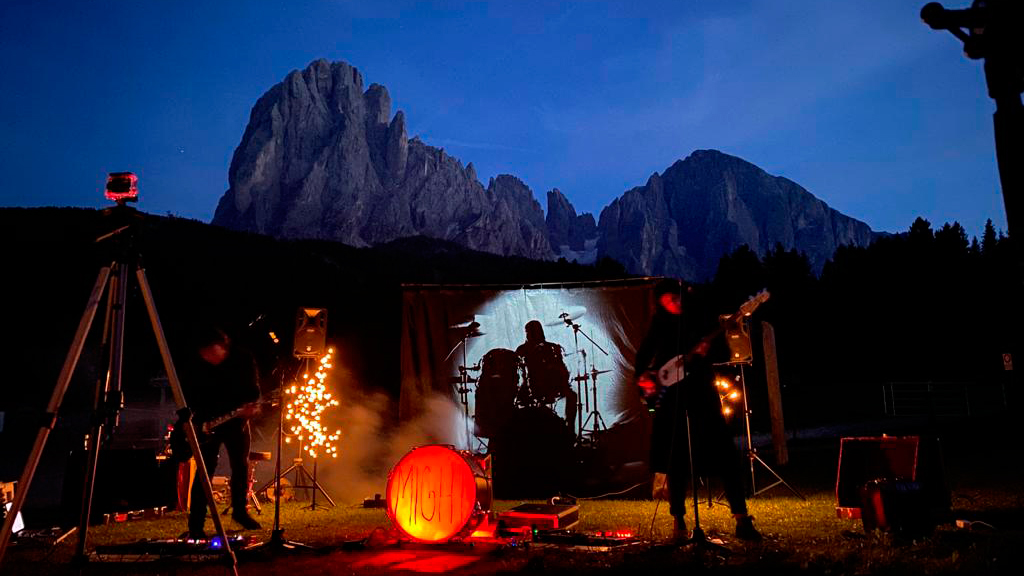 .
Now check this out!
On 23 September 2022 the three Exile On Mainstream acts Conny Ochs, MIGHT and Arne Heesch got together with fire poi spinning artist Johanna Kohl to celebrate an evening on a remote pasture in the South Tyrolean Dolomites, right underneath the Sassolungo and Sassopiatto massif.
The vision was to celebrate a special evening paying tribute to the beauty of the mountains intervowen with sounds and in an atmosphere not put under pressure regular festivals or showcases often create. Some local folk was invited and the artists were playing mainly to themselves, letting their minds run free in an environment that helped to shape a very meekand blithe vibe.
We have filmed all the shows with multiple cameras and are now happy to share them with you. Grab some crisps or rather some Tyrolean cheese dumplings and a mulled wine or Bombardino and enjoy what for us, at Exile On Mainstream, remains an afternoon and evening we will forever carry in our hearts.
THANK YOU for having us and providing space and spiritual guidance to Family Stuffer and their beautiful house at https://www.damont.it
Video filming and editing: Sven Missullis