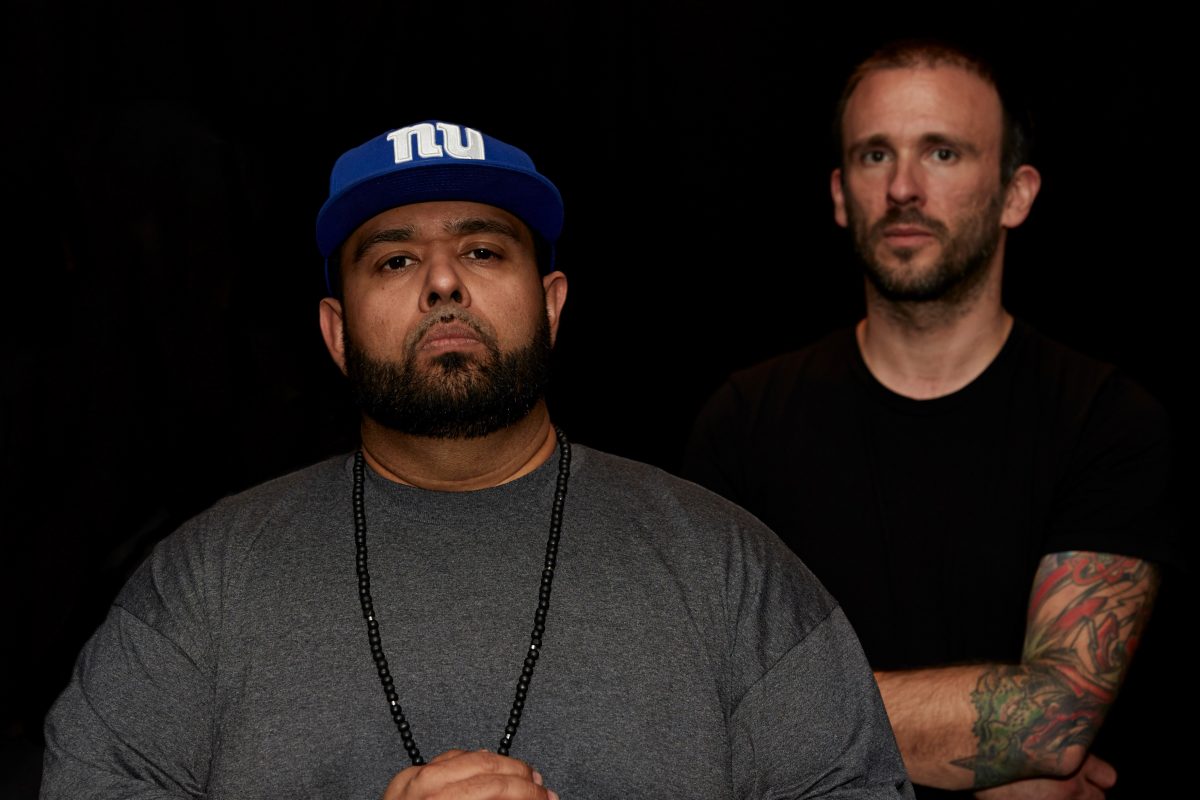 Dubbed as 'alt hip-hop' by their iconic label Ipecac Records we can't agree more to the implication of this honorific as the New Jersey tone evangelists are indeed an alternative, if not thee alternative: being Hip Hop for those who don't pigeon-hole themselves as typical Hip Hop diehards, attracting those who keep listening outside the box. Subversive. Paradigm-changing. Mindblowing.
Dälek do not have a message, they are the message: with focusing both on tone and content while staying true to the roots of HipHop but bringing in the love for monolithic sound arrangements as well as dream-like haze of sheer volume they combine both the powers of sound and words solely and undisputable. For us at Exile On Mainstream it's nothing less than a long dream coming true to release a strictly limited, one-off vinyl-only EP called "Respect To The Authors" in time for the tour on 15 March 2019.
Exile On Mainstream has been friends with Dälek for well over 17 years and the release marks bringing together likeminded efforts to full circle.
DÄLEK will release the following record on Exile On Mainstream on 22 March 2019: