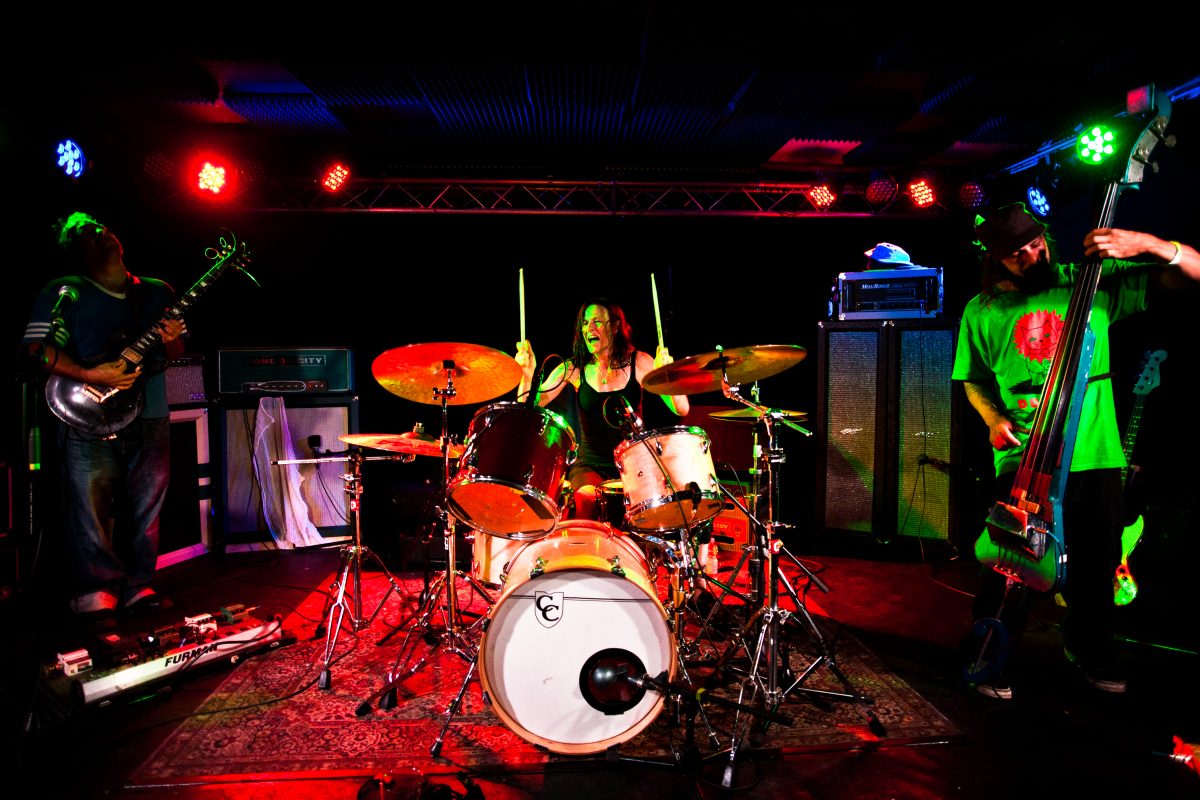 Yanni Papadopoulos (guitar) and his brother Alexi (upright electric bass) grew up to the liberating, teeth gnashing, do-it-yourself sounds of the DC scene in the 1980s. Cheshire Agusta (drums) was raised in West Virginia on hard mountain music, classical piano, and Stravinski. The confluence of their stories is Stinking Lizaveta.
Born in 1994 in the basements of West Philadelphia and tempered by seventeen years of American and European tours, sharing stages with bands such as Clutch, Corrosion of Conformity, Rollins Band, Fugazi, Zeni Geva, Today Is The Day, Weedeater, Hidden Hand, Don Vito, Antikaroshi, End of Level Boss, and Beehoover, Stinking Liz has built a reputation as one of progressive metal's most unique and devastating live acts and stands as one of America's most durable and powerful rock bands. Stinking Lizaveta is the instrumental trio specializing in what one reviewer calls, "insane improvisations, relentless rhythms, and volumes of groove."
Stinking Liz do restore your faith in rock and roll.
Check their website for their immense discography, long history and news and updates: www.stinkinglizaveta.com
STINKING LIZAVETA have released one album on Exile On Mainstream. Click here for PURCHASE: