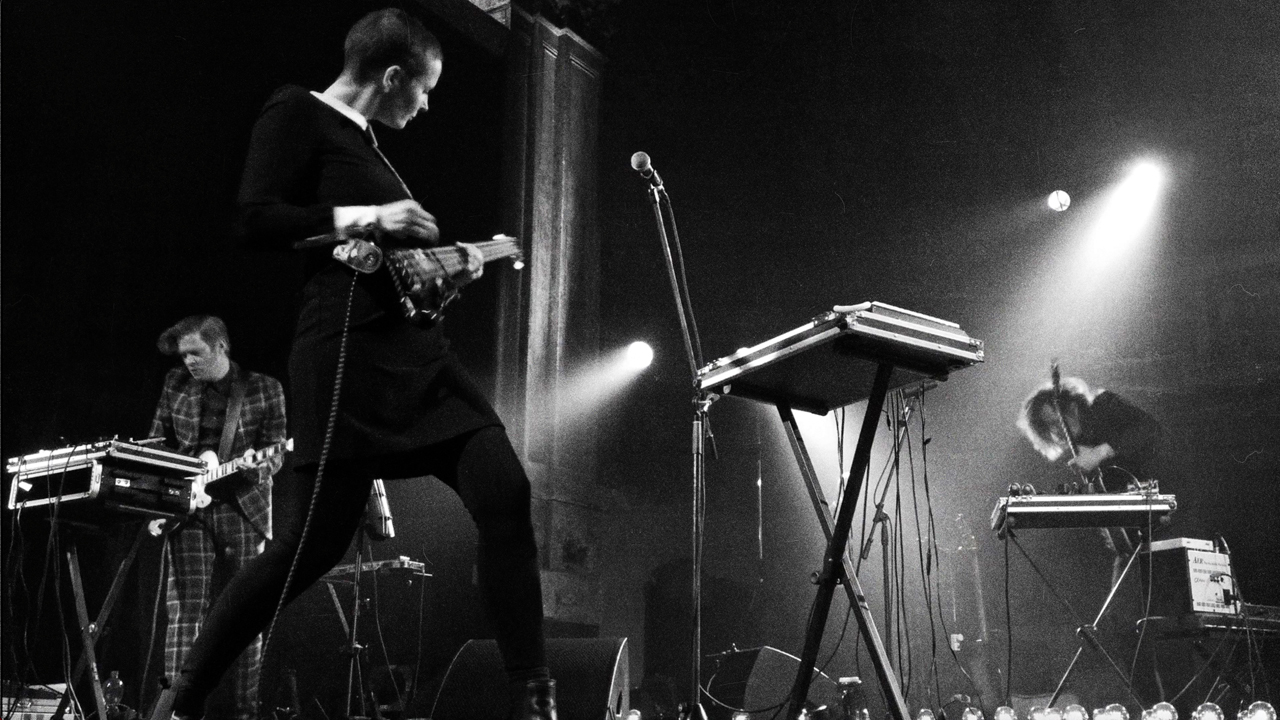 Exile On Mainstream excitedly announced the label's 100th release "Stroh zu Gold" by TRIALOGOS a few weeks ago when the band played their first ever show as part of ROADBURN REDUX Festival. Coinciding with the official availability of the album in the Exile On Mainstream webstore today we are happy to finally make the whole show available to the public.
The performance was streamed from the stunning location of Leipzig's UT Connewitz, one of Germany's oldest cinemas that was established in 1912 and home to a lot of mind-blowing performances by Exile On Mainstream-related acts before, among them the EOM20 festival in 2019.
Furthermore Trialogos are thrilled to announce that they just have inked a worldwide deal for booking with https://swampbooking.com/, who have not only turned out to be the perfect fit but joined in on the raving about Trialogos' stunning performance at Roadburn Festival. Swamp Booking have worked and are still working with a group of like-minded artists like Anna Von Hausswolff, Aaron Turner, Esbven And The Witch, Jarboe, Gnod, Keji Haino, just to name a few. Shows are being planned at this moment and announcements of live shows are to be expected very soon. For any booking enquiries please contact: giorgio@swampbooking.com
TRIALOGOS' Stroh Zu Gold will be issued June 18th in a four-panel mini-gatefold CD, 180-gram pure virgin black vinyl LP including a download card, and digital platforms. Both versions are already available at the Exile On Mainstream's webshop HERE.