SPIRIT CARAVAN – Jug Fulla Sun 2LP in stock!
FINALLY!
Ladies & Gentlemen,
we have now both regular versions of the SPIRIT CARAVAN Jug Fulla Sun 2LP in stock! Please accept our apologies for being a bit later than planned with the tour leftover stock but we are happy to report that the 2nd pressing got in earlier than expected, so we can offer both versions simultaneously and leave the choice up to you. the 1st pressing contains a screenprinted D-side and we have app. 40 copies left. 2nd pressing to contain the same drawing on side D but etched. Both versions are housed in identical outer sleeves w/ DL code and insert. 1st pressing LPs are packed in polylined black inner sleeves, 2nd pressing in natural "kraftpak" inner sleeves. 1st pressing stickered with an orange oval sticker, 2nd pressing with a green round sticker. Both versions are gorgeous and I couldn't decide myself which one to prefer. The etched version is tough to photograph, though. So please be assured it looks much better than the shitty cell phone pic below. I'm rotating my head already what we're gonna do for the 3rd pressing, haha.
Anyway, for the time being both items are ONLY available for NON-USA customers. US residents please DO NOT ORDER! Our system will let you order the item as we can't exclude single items from certain territories. Although we will NOT ship and will need to reimburse costs if you pay via PayPal. Please have us not going through that hassle! We have agreed with the band to approach this release in a fair manner and split territories. The band will sell the item themselves in the US. Stock is on the way to the new world and we will inform you as soon as it arrives and where to order. You have been waiting for this for 15 years and we hope you can accept another 2-3 weeks. Sorry nevertheless for massaging your patience!
Buy this album on 2LP (NON-US customers ONLY!!!):
FRIEDEMANN – 1st video! (feat. Conny Ochs)
Ladies & Gentlemen,
here it is – the first video for the forthcoming album by FRIEDEMANN – Uhr vs. Zeit.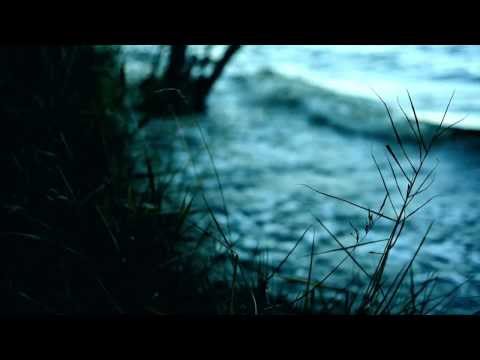 This song is taken from the forthcoming album
FRIEDEMANN – Uhr vs. Zeit
Release Date: 16 May 2014
What shall be written about a record that bears reasons for its release as well as the biographical truth that lead to its creation within every song? What can be said about an album that comes in with an urgency and life-saving appearance to its creator like this album? Well, almost nothing I'd say other than that I feel honoured and happy to be able to release the first solo album of one of my best friends – Friedemann, well known as shouter of the German hardcore outfit COR. Friedemann has been part of my own, my family's, my friends' and the label's life for over 10 years now and I was eagerly awaiting the moment when he would be ready and done to come up with a solo album, revealing his unique soul and approach to music and content. Now the time has come.
"Uhr vs. Zeit" is an album full of honesty, wisdom and poetry, fuelled by experience and a life lived by and beyond the limits. The songs colour an approach to storytelling in its truest sense, sung and harmonized in his native language, German, but so deep and soulful that everyone will be able to relate and feel.
While he is rolling a wreath of songs off his tongue, Friedemann extols an attitude in songwriting that leaves your traditional narrative approach and meta-level storytelling behind. We don't have a singer/songwriter here who remains on the safe side while taking a 3rd-person perspective but almost radically unsheathes his own soul and CV into the lyrics. There isn't many songwriters in music history who we could name with a comparably distinct attitude – Townes Van Zandt, Nick Drake or Sixto Rodriguez would be the ones coming to mind only. 
The album itself has been recorded and produced by Friedemann himself with help from friends like Janko Moede, Conny Ochs, who lends guitar and vocals to the track "Vogel", partners in COR such as guitarist Pilse, bassist Matze and drummer Johannes.
Stay tuned for further announcements here!
–Andreas–
OBELYSKKH shirts added to the webshop
We received a limited quantity of Shirts from OBELYSKKH.
Just 13 EUR each incl. shipping.
Two designs in several sizes available – be fast. They might go quickly – click on the shirts to be directed to the webshop: