SPIRIT CARAVAN – Jug Fulla Sun LPs SOOON in stock in ltd. quantity! Relax…please…
Dear people,
please do us a favor and stop storming our several inboxes (mail, contact form, facebook messenger, whatever) in demand for the LP and when it will be available in the webstore. We have good news:
A) We will have a few copies left from the tour which will be available by the end of the week.
B) A repress is underway, containing an etching on side D instead of the screenprint we had on the first edition. It will be available in app. 2 weeks from now. European customers will be able to get it here in our webshop. American customers will be informed where to order it domestically.
And now please – let's all relax!
Thank You for your patience,
Andreas/ Exile On Mainstream
SPIRIT CARAVAN "Jug Fulla Sun" finally on vinyl!
AVAILABLE ON THE UPCOMING TOUR!
starting next Wednesday
15 years Exile On Mainstream
15 years Jug Fulla Sun
15 years a friendship
What a coincidence! Now the album finally sees a release on vinyl, strictly limited to 500 copies in a wonderful gloss laminated wide spined sleeve and an additional edition of 99 copies in a handmade gold/black screenprinted cover.
Not much needs to be said about the content of this album and its place in music history.
The artwork of Lungfish vocalist/tattoo artist Dan Higgs' cryptic cover painting has been extended for the vinyl re-release  by a beautiful drawing of Mr. Roland Scriver of End Of Level Boss, Sloth and Serpent Venom fame now gracing the backcover of this extraordinnairy release. Side D contains a screenprint based on a drawing of Roland Scriver as well showing ravens resting on the icelandic rune "Helm Of Awe". The insert contains drawings by the Icelandic artist Hildur Kristin Olafsdottir showing both the "Helm Of Awe" and "Wise" runes.
No remastering has been done to the original tracks but frequencies have been adjusted to fit a vinyl release, pressed on 180g pure virgin vinyl in an audiophile treatment to both lacqueurs and galvanics.
This double LP is meant to be special, it has been crafted with utmost dedication and love of a fan. It will only be available on Spirit Caravan's European tour in June/ July 2014 with the leftovers being available here at the Exile On Mainstream webstore after the tour is over.
Handscreened cover version to be available soon. Stay tuned for details.
FRIEDEMANN – 1st video! (feat. Conny Ochs)
Ladies & Gentlemen,
here it is – the first video for the forthcoming album by FRIEDEMANN – Uhr vs. Zeit.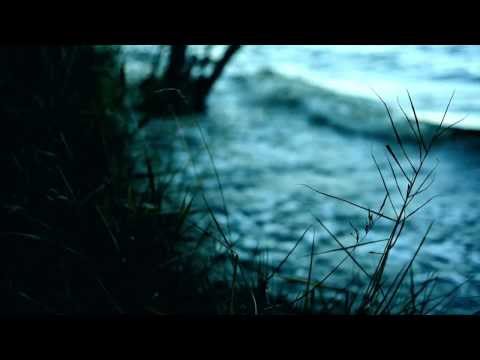 This song is taken from the forthcoming album
FRIEDEMANN – Uhr vs. Zeit
Release Date: 16 May 2014
What shall be written about a record that bears reasons for its release as well as the biographical truth that lead to its creation within every song? What can be said about an album that comes in with an urgency and life-saving appearance to its creator like this album? Well, almost nothing I'd say other than that I feel honoured and happy to be able to release the first solo album of one of my best friends – Friedemann, well known as shouter of the German hardcore outfit COR. Friedemann has been part of my own, my family's, my friends' and the label's life for over 10 years now and I was eagerly awaiting the moment when he would be ready and done to come up with a solo album, revealing his unique soul and approach to music and content. Now the time has come.
"Uhr vs. Zeit" is an album full of honesty, wisdom and poetry, fuelled by experience and a life lived by and beyond the limits. The songs colour an approach to storytelling in its truest sense, sung and harmonized in his native language, German, but so deep and soulful that everyone will be able to relate and feel.
While he is rolling a wreath of songs off his tongue, Friedemann extols an attitude in songwriting that leaves your traditional narrative approach and meta-level storytelling behind. We don't have a singer/songwriter here who remains on the safe side while taking a 3rd-person perspective but almost radically unsheathes his own soul and CV into the lyrics. There isn't many songwriters in music history who we could name with a comparably distinct attitude – Townes Van Zandt, Nick Drake or Sixto Rodriguez would be the ones coming to mind only. 
The album itself has been recorded and produced by Friedemann himself with help from friends like Janko Moede, Conny Ochs, who lends guitar and vocals to the track "Vogel", partners in COR such as guitarist Pilse, bassist Matze and drummer Johannes.
Stay tuned for further announcements here!
–Andreas–
OBELYSKKH shirts added to the webshop
We received a limited quantity of Shirts from OBELYSKKH.
Just 13 EUR each incl. shipping.
Two designs in several sizes available – be fast. They might go quickly – click on the shirts to be directed to the webshop: