TRICKY LOBSTERS release 1st video + preorders available
If the term "insider tip" wasn't so drawn out, it could be repeatedly used to describe Tricky Lobsters. From Noise to Punk Rock in the early years, from Rock'n'Roll to the gnarly Sludge Blues rock on their latest output "The Blue Hospital Conspiracy", their body of work includes pretty much everything with a noisy edge. After nearly four years in the wilderness, but their legacy not unsung, the Baltic Sea-based band continues their travels in a kind of western-driven, grande finale and face off in an epic clash of stories, riffs and drama. Engineered and produced by drummer Jörg Peters at Blue Hospital in Rostock in 2017, the three northerners follow diverse paths through rock history and bind them together on Worlds Collide, their sixth official release to date – the band is in their 21st year of existence. With Worlds Collide, they once more present trademark groove and riffs, born from melodies and lyrics deeply rooted in old and recurring stories of love, dreams and deception. The record paints a vivid picture of their current world – and the one behind them.
Please watch the first video in a series of three (two more to come). It features the opening track "BitterMan's Fame" on their album "Worlds Collide", which will be released on CD, LP and digitally on June 23rd 2017.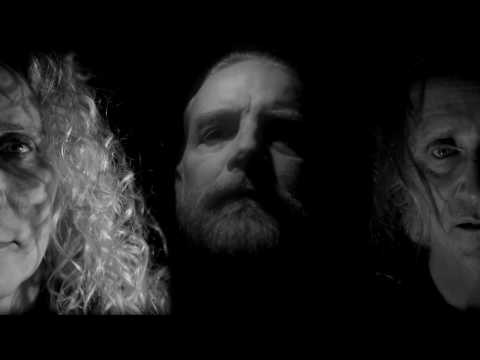 The album can be preordered on all formats HERE.
A set of live dates is arranged to celebrate the release – of course the album will be available on ALL THESE SHOWS for punters to get their hands on – here are the dates:
25/05/2017 – GER Aukrug Open Air Festival
04/06/2017 – GER Torgau, Pfingstrock Entenfang Festival
23/06/2017 – GER Rostock, Helgas Stadtpalast (Record Release Show)
30/06/2017 – GER Langenwiesen, Rock an der Ilm Festival
01/07/2017 – GER Bad Duerrenberg, Hangar Metal Meeting
28/07/2017 – GER Buetzow, Festevil Nopperhof
EXILE ON MAINSTREAM welcomes TRICKY LOBSTERS
If the term "insider tip" wasn't so drawn out, it could be repeatedly used to describe Tricky Lobsters. From Noise to Punk Rock in the early years, from Rock'n'roll to the gnarly Sludge Blues rock on their latest output "The Blue Hospital Conspiracy", their body of work includes pretty much everything with a noisy edge.
The band are hailing from the Baltic Sea area and remain one of Germany's best kept secrets in Underground Rock with tens of thousands of miles of touring under their belt. With deeply rooted in the same scene as this fine label you are worshipping by visiting this site it was only a question of when our paths will cross and a collaboration was dealt out. Now it happened. With their newest effort "Worlds Collide", due for release in June 2017 we are happy to welcome the Tricky Lobsters raft in our harbour.
Expect more news to be circulated through these realms soon.
"FRIEDEN" neuer FRIEDEMANN-Song zum kostenlosen Download
Am Vorabend zur Tour, die am 20. April 2017 startet, war FRIEDEMANN noch einmal im Studio und hat einen brandeuen Song eingespielt, der bisher noch auf keiner Platte zu finden ist und sich mit Themen auseinandersetzt, die uns derzeit alle beschäftigen.
Den Song gibt es HIER zum kostenlosen Download als mp3, wav oder FLAC file.
Außerdem freuen wir uns alle auf euch auf einer dieser Shows:
20.04. Kiel, Schaubude
21.04. Hamburg, Fabrik im Gängeviertel
22.04. Dresden, Beatpol
27.04. Rügen, Surfhostel
28.04. Rostock, PWH
29.04. Osnabrück, Bastard CLub
30.04. Köln, Underground
01.05. Wiesbaden, Kreativfabrik
02.05. Saarwellingen, Flexibel
03.05. Sonthofen/ Oberallgäu, Barfly
04.05. Fürth, Kopf und Kragen
05.05. Halle, Kleine Waldbühne am Peißnitzhaus
06.05. Quedlinburg, KUZ Reichestraße
07.05. Berlin, SO36
OBELYSKKH: tour start and free track premiere
Germany's doom/sludge outfit OBELYSKKH begins a week-long tour today, bringing the grueling tones from their incoming fourth LP, The Providence, to European audiences ahead of the record's release through Exile On Mainstream. Decibel Magazine is helping break the new album in with a premiere of its first single, unloading the ominous "Northern Lights" for public ingestion.
As with their previous album, The Providence was recorded and mixed by Andy Naucke and mastered by Brad Boatright (Sleep, Tragedy, High On Fire, From Ashes Rise, Integrity), and again sees cover art crafted by Sebastian Feld/Marginal Ink.
Decibel Magazine publishes with their premiere of the new track, "On their latest release, The Providence, German doom outfit OBELYSKKH join the legions of bands influenced by the writings of H.P. Lovecraft. Offering a taste of their first album in four years, OBELYSKKH deliver plodding doom and grooving riffs on 'Northern Lights'…"
The Providence will be released on all digital platforms, CD, and 2xLP with three sides of music and a Side D etching on April 21st in Europe, and on June 2nd through new AISA/Red/Sony stateside distribution in the US.
OBELYSKKH has booked a run of European tour dates in conjunction with the album's release, with shows in Germany, Switzerland, The Netherlands, Belgium, and Austria from April 7th through April 20th, with more shows to be announced throughout the months ahead.
OBELYSKKH Tour Dates:
4/07/2017 Ebrietas – Zürich, CH
4/08/2017 Goldgrube – Kassel, DE
4/09/2017 Cafe de Jack – Eindhoven, NL
4/10/2017 Music City – Antwerp, BE
4/11/2017 Nexus – Braunschweig, DE
4/12/2017 Kulturbahnhof – Jena, DE
4/20/2017 Nihilistic Arts Festival – Wilhering, AU
Following the 2013 release of the band's groundbreaking third album, Hymn To Pan, which struck less than one year after its predecessor, White Lightnin', the Franconian doomsters found themselves in a state of turmoil and a line-up change with bass player Dirty Dave being replaced by Seb Duster. These ups and downs, alongside the massive honesty and emotion in the band's routines, developed monstrous pressure, which is channeled into this album, The Providence surging with massive weight, groove, and darkness. The album sees OBELYSKKH leaving huge parts of their former approach behind. Less psychedelic, with more groove — not stoner rock, but more on the side of doom than grueling sludge – yet still delivered in a crushing maelstrom.
The title of the new OBELYSKKH excursion might remind one of H. P. Lovecraft's iconic poem, and you'd not be wrong, as these classic words provided inspiration for lyrical content and the artwork for The Providence. But that's only one dimension. The other is illustrated almost perfectly by French revolutionist Victor Hugo: "Above all, you can believe in Providence in either of two ways, either as thirst believes in the orange, or as the ass believes in the whip." The band lived by this message, beating the record out of themselves, fighting an uphill battle.