WINO & CONNY OCHS "Freedom Conspiracy" available for pre-order
Ladies & Gentlemen – time has come. "Freedom Conspiracy" – the sophomore effort by WINO & CONNY OCHS is available for pre-order.
First 50 pre-orders to receive a FREE copy of CONNY OCHS' Suiciety 7inch!
Dear fans: as you may notice we needed to increase our price on this vinyl slightly due to increased postage costs and a bit more luxury print than usual. We hope you understand.
Recorded again at Kabumm Studio with producer Thommy Krawallo, as was their Heavy Kingdom LP, the newest collection of ambitious, harrowing and beautiful music created by Wino & Conny Ochs not only brings forth the same quality of organically conceived folk/rock fans of the previous album should expect, it simply excels in every imaginable aspect. Bearing the title Freedom Conspiracy, the record was written and recorded entirely with Wino & Conny Ochs performing all instruments together, the approach slightly different from Heavy Kingdom as it has been created in a much more organic way with rudimentary ideas brought in by each and then carved into songs by both together. Fusing acoustic and electric guitars and with both artists' standout vocal styles searing through these thirteen well-crafted brand new hymns, the initial recordings of the album date back to 2013, but even though the songs were done and recorded, these protagonists felt it had been rushed a bit in the end and final touches couldn't be made with both together in the same room for reasons of other obligations. So it was put to rest and matured several months. In 2014 both went back in and basically stripped everything down to the bare bones, started from scratch, arranging the tracks differently and all of a sudden it clicked and brought forth forty-five minutes of some of the most refined, dynamic and unforgettable folk/rock music in years.
When asked what the album meant to the artists themselves, Conny Ochs states: "Freedom Conspiracy means companionship. It means to have each other's back. This album is about losing and finding belief. And fighting for it." Adds Wino on the album: "Shits changin' fast. With war on every corner, political theatre becoming increasingly more offensive, and Big Brother and the Globalists intensifying their slow takeover, we offer sounds and vibrations of love, death, happiness and pain! With this music and verse we hope the songs will inspire and uplift, and hopefully unite our searching spirits."
Freedom Conspiracy sees its glorious deliverance on CD, LP and digital download March 27th, 2015. Fans of Woodie Guthrie, Townes Van Zandt, Steve Earle, Bob Dylan, The Black Crowes, Scott Kelly, Mike Scheidt and the like should make sure this duo is on your radar.
TREEDEON album set for release + preorder pages up!
Ladies & Gents,
we are thrilled to announce the release date of Berlin's new definition of HEAVY – TREEDEON, the new band feat. Arne Heesch (ex-ULME), Yvonne Ducksworth (ex-JINGO DE LUNCH) and Boomer of KAENG. TREEDEON's massive debut album  Lowest Level Reincarnation will be unearthed to the public on these dates:
13 February 2015 (EOM webshop)
27 February 2015 (Germany @ stores)
30 February 2015 (Europe + UK @ stores)
7 April 2015 (USA @ stores)
6 March 2015 – RECORD RELEASE PARTY @ Tiefgrund Berlin
With eight songs delivered through a fifty-minute sonic rock assault, Lowest Level Reincarnation is raw, diverse, and in your face, carved out of depression and channeled in to a maelstrom monstrosity of guitar, bass and drums. The band recorded at Studio Wong in Berlin throughout November 2014, putting together their debut album, Lowest Level Reincarnation, and as an early taste of what the album bears, today The Obelisk delivers its closing track, "Terracide,"
Unleash "Terracide" through The Obelisk now at THIS LOCATION.
The pre-order pages are up RRRRIGHT NOW – save your copy here:
After the almost simultaneous demise of Germany's noise-stalwarts Ulme and seminal crossover icons Jingo de Lunch, Ulme guitarist and singer Arne and Jingo de Lunch singer Yvonne formed an acoustic band named TREEDEON. Their first show was an acoustic set at 2012's South Of Mainstream festival, stepping up to replace the disbanded Ulme, and out of the death of two bands came opportunity, as shortly after, a second gig was booked at Berlin's Schokoladen, where Kaeng-shell punisher Boomer pledged himself as the missing link by offering to play drums. Songs were laid out, written, and rehearsed in a dark cellar, leading to the first demo being recorded and released in November 2013. The demo made very clear that the acoustic approach had been revised, overwhelmed by a new (but by no means surprising) monstrous Valkyrie of sheer heaviness, dueling vocals, and screams of emotional terror. A much louder rendition of TREEDEON played a first show in their local hangout, Franken Bar, while their second show brought them to the infamous Roadburn Festival, as part of Exile On Mainstream's fifteen year anniversary showcase. And what an impression they left! The digitally released demo began rolling around among dedicated punters and created quite a buzz for the band, culminating in an invitation to play the Stoned From The Underground festival in July 2014. From this gig on, TREEDEON rooted themselves very much in the conscience of lovers of noise, sludge, and all kinds of heavy pumping riffage.
In the words of the TREEDEON members themselves: "Music always was some kind of therapy for me. To use the passion to get rid of things that drag you down. Playing in a band where this is possible is a gift." [Arne]. "Definitely the most powerful album I've ever been part of. We combined aggression and melody, had a great time writing and recording these songs. I can't wait to play them live, which is exhausting, but very satisfying." [Boomer]. "Had I known what I was getting myself into with this singing & bass playing at the same time thing, I may have reconsidered….. Now it's just too late, cause I'm having way too much fun with it…. I get to be twice as loud. Finally" [Yvonne]
Get them while they're hot: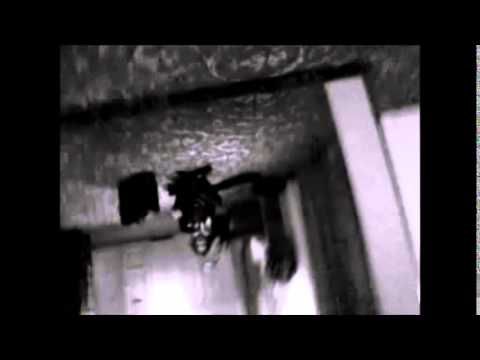 One and a half year after his sophomore album "Black Happy" Conny Ochs returns with two new songs and an outtake of the "Raw Love Songs" sessions carved into a beautiful and ancient format, the 7inch. The single is released to accompany a tour in November 2014 Conny will perform together with soul-and labelmates Kristian Harting and Friedemann.
The 3tracker will only be available on this tour and in the Exile On Mainstream webshop and is limited to 300 copies only.
Conny Ochs once again reveals his capability to channel emotions into beautifully crafted songs deeply rooted in the tradition of great songwritership. This time his endeavours although don't remain focussed on a strip-down-to-the-max attitude but bear tribute to some great melodies backed by wider percussion. Taking in influences from various traditions such as Irish Folk and Ragtime Conny sets pace for a new vision to be incorporated in two new albums to see light of day in 2015 – a new album by himself and the long awaited sophomore release by Wino And Conny Ochs, called "Foundation Conspiracy" (yess, it's coming in early 2015!)
SPIRIT CARAVAN – Jug Fulla Sun 2LP in stock!
FINALLY!
Ladies & Gentlemen,
we have now both regular versions of the SPIRIT CARAVAN Jug Fulla Sun 2LP in stock! Please accept our apologies for being a bit later than planned with the tour leftover stock but we are happy to report that the 2nd pressing got in earlier than expected, so we can offer both versions simultaneously and leave the choice up to you. the 1st pressing contains a screenprinted D-side and we have app. 40 copies left. 2nd pressing to contain the same drawing on side D but etched. Both versions are housed in identical outer sleeves w/ DL code and insert. 1st pressing LPs are packed in polylined black inner sleeves, 2nd pressing in natural "kraftpak" inner sleeves. 1st pressing stickered with an orange oval sticker, 2nd pressing with a green round sticker. Both versions are gorgeous and I couldn't decide myself which one to prefer. The etched version is tough to photograph, though. So please be assured it looks much better than the shitty cell phone pic below. I'm rotating my head already what we're gonna do for the 3rd pressing, haha.
Anyway, for the time being both items are ONLY available for NON-USA customers. US residents please DO NOT ORDER! Our system will let you order the item as we can't exclude single items from certain territories. Although we will NOT ship and will need to reimburse costs if you pay via PayPal. Please have us not going through that hassle! We have agreed with the band to approach this release in a fair manner and split territories. The band will sell the item themselves in the US. Stock is on the way to the new world and we will inform you as soon as it arrives and where to order. You have been waiting for this for 15 years and we hope you can accept another 2-3 weeks. Sorry nevertheless for massaging your patience!
Buy this album on 2LP (NON-US customers ONLY!!!):
FRIEDEMANN – 1st video! (feat. Conny Ochs)
Ladies & Gentlemen,
here it is – the first video for the forthcoming album by FRIEDEMANN – Uhr vs. Zeit.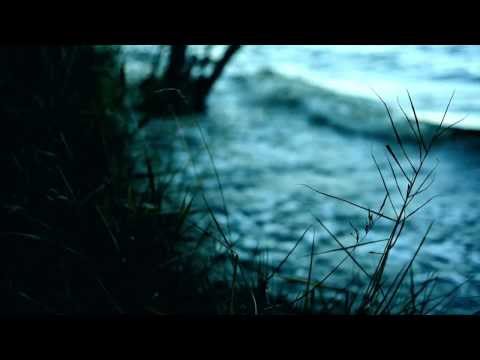 This song is taken from the forthcoming album
FRIEDEMANN – Uhr vs. Zeit
Release Date: 16 May 2014
What shall be written about a record that bears reasons for its release as well as the biographical truth that lead to its creation within every song? What can be said about an album that comes in with an urgency and life-saving appearance to its creator like this album? Well, almost nothing I'd say other than that I feel honoured and happy to be able to release the first solo album of one of my best friends – Friedemann, well known as shouter of the German hardcore outfit COR. Friedemann has been part of my own, my family's, my friends' and the label's life for over 10 years now and I was eagerly awaiting the moment when he would be ready and done to come up with a solo album, revealing his unique soul and approach to music and content. Now the time has come.
"Uhr vs. Zeit" is an album full of honesty, wisdom and poetry, fuelled by experience and a life lived by and beyond the limits. The songs colour an approach to storytelling in its truest sense, sung and harmonized in his native language, German, but so deep and soulful that everyone will be able to relate and feel.
While he is rolling a wreath of songs off his tongue, Friedemann extols an attitude in songwriting that leaves your traditional narrative approach and meta-level storytelling behind. We don't have a singer/songwriter here who remains on the safe side while taking a 3rd-person perspective but almost radically unsheathes his own soul and CV into the lyrics. There isn't many songwriters in music history who we could name with a comparably distinct attitude – Townes Van Zandt, Nick Drake or Sixto Rodriguez would be the ones coming to mind only. 
The album itself has been recorded and produced by Friedemann himself with help from friends like Janko Moede, Conny Ochs, who lends guitar and vocals to the track "Vogel", partners in COR such as guitarist Pilse, bassist Matze and drummer Johannes.
Stay tuned for further announcements here!
–Andreas–
OBELYSKKH shirts added to the webshop
We received a limited quantity of Shirts from OBELYSKKH.
Just 13 EUR each incl. shipping.
Two designs in several sizes available – be fast. They might go quickly – click on the shirts to be directed to the webshop: